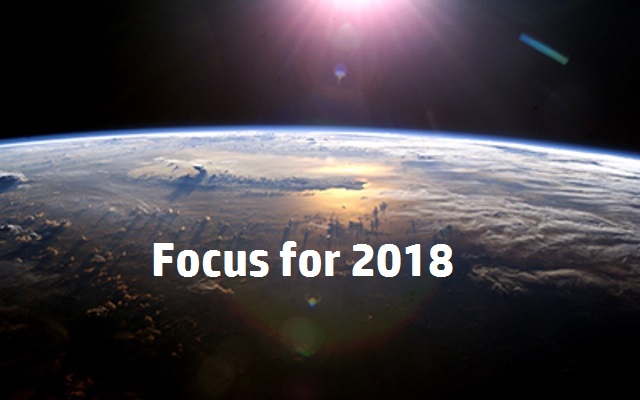 What is Father saying and what should be our focus for 2018? As my eyes opened on this first date of the year, my mind went immediately to thanking the Lord for all He has and is doing in my life. He said just three things back to me, and I want to share them with you in hopes it will help you to focus and prioritize your life as you enter this New Year.
I won't keep you waiting till the end, make you watch a commercial in the middle or make you click 25 times like the world does to give you these three short thoughts.
Life is a journey with its sole purpose of getting a clearer picture of me (the Lord Jesus Christ). The process is the destination. The better they know me and my nature the better they will love themselves and those around them.
Relationships in the Body of Christ must move beyond the substandard love of this age. Caring is much more than one-time Facebook "Happy New Year" Gif, a cold phone text, or an exchange of a Christmas gift. We need to long and ache for each other's embrace and company.
The world is attracted to unmerited love. Simply put, Love with no agenda.
1 John 4:19
We love Him because He first loved us.
We live in a society that interprets what we hear for us. The Body of Christ in general just passes regurgitated information they got on Sunday morning, just like people repeat what they hear on FOX news or CNN. I will not interpret or expand on the above statements for you.
May the Lord help you focus for 2018. May He through His Holy Spirit bring fresh revelation to the words above. May the Lord also give us the courage to live them out in this present age.
Borrowing from the Star Trek theme: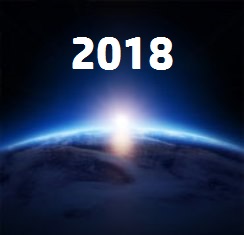 LIFE on Earth: the present frontier. Here is the aim of the Body of Christ. Its continuing mission: to love as He loved with no agenda, to seek out new relationships and new families in Him, to boldly go where no one has gone before.
Much love,
Jose L. Bosque
Focus for 2018