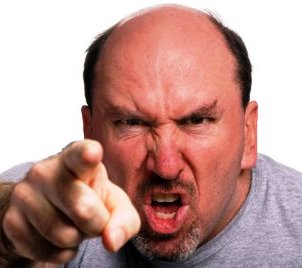 What I am about to write I pray is birthed in my love for Christ's Church. I pray that it is motivated by the holy zeal that rises up in me when I see church leaders abusing those whom God has called. I pray that it is said clearly, but with love- for what is not birthed in love is sin. Don't be surprised by the accuracy of the assessment as I would not know so much about the problem if I myself had not been part of the problem at one time. I am living proof that even the worst self-centered culprits can change.
As I survey the Present Day Christian Landscape everywhere you look there are wounded warriors. Sick and Evil people are everywhere too, but none can have such a profound effect on an up and coming Christian Leader, as the man whom he has placed his faith and trust in, his pastor.
Before I begin I want to say, the current religious system breeds these self centered, arrogant non-serving leaders. I know I was one, maybe not to the extent I have outlined here, but it's what the sell-your-resume-seminary institutional church system taught me to be.
I share this with hopes that we will all check ourselves, pray and dig into the motives of why we do what we do. The Godly Leader will not be offended. He will simply realign himself in the Lord. The evil ones will get hot because their evil deeds have been uncovered.
Here are 12 principles in the "modes operandi" of a controlling church pastor:
1. First, he acts like he is the Source and the Owner of the Vision. If you don't know what I mean he acts like he is the mediator of God's will.
2. He travels but you don't. It all about you helping him achieve "his Ministry". He travels because he loves the worship given to Americans in third world countries.
3. He is not a Gatekeeper; he is more like a Prison warden. No one has permission to go anywhere except where he says, when he says.
4. He refuses to release the people to God's call in their life. He talks a good talk, but reality is there is a human junkyard of those he has blacklisted.
5. He is always training you for ministry but you never graduate because you never quite measure up. The truth is he is only interested in spectators for His next Wow-teaching. It's a power trip! He "needs" to be heard.
6. The only legitimate ministry is that which is hyper-linked to him and to the name of his ministry. It's about a name rather than about Jesus.
7. Maintains a strong Propaganda Network complete with spies, blacklists and a Pastor-Approved grapevine.
8. "Members" are dumbed down zombies who will never challenge his abuse and control. They are like "sheep to the slaughter". They "need" him to like them.
9. People leave suddenly and those who leave are leaving hurt. They appear stunned for months and it takes them awhile to engage in ministry again. To avoid the fallout, especially if the person was liked in the congregation, the leader will begin an email smear campaign, direct his lieutenant zombies, and pronounce judgment on them.
10. Watch him carefully during worship! He cannot praise very long because he is too busy making sure he has his fingers into everything that is going on. He isn't just serving in a ministry. The ministry is him and he is the ministry. Say you don't like something and watch the contortion on his face.
11. No Tears! It's like he is super human! He has an answer for everything. No Transparency. He leads a secret life with a short list of approved followers that he will allow near.
12. Finally, he is a ministry loner. His "friends" are not in this area. He has no relationship with peers who can get in his face. The only thing apostolic about him is the title he demands from others and puts on his self promotion.
After reading this, some of you will say, I know exactly who he is talking about and why didn't you just mention his name? The sad truth is that in the NE Florida area there are more than just a few leaders who operate like this but this is a worldwide in the Church of the Lord Jesus Christ.. While there is "no shame in their game" I will not stoop to their level to call them out. They had better pray the Lord doesn't  ever give me the go ahead to call them out publicly.
I didn't write this for them, I wrote this for those that I have seen lately wounded by their hateful arrows. The Lord loves you and He wants you to know that He believes in you and while some of the things being said about you are true, the Lord isn't finished with you yet.
If you haven't drunk the Kool-Aid lately and can think for yourself, I recommend you strongly consider getting out from under this kind of leadership. There are wonderful, humble leaders all around who will help you achieve what God has for your life. On behalf of the Lord's leaders in this area and throughout the world, I ask your forgiveness and speak a blessing over your call and your family.
Lord, let your Kingdom come over NE Florida  and every corner of your  Creation "on Earth as it is in Heaven"!
Blessings,
Jose'  L. Bosque
Jose Bosque is Editor in Chief and founder of Viral Cast Media which oversees GodsLeader, JaxChristian now ViralChrist and 15 other websites. He has ministered in Jacksonville since 1987 and served the city since 1992 as a citywide servant leader. Jose is considered a resource and a spiritual father to many leaders in the city and in the 54 nations where the Lord has sent him to serve. Originally born in Cuba, Jose has resided in Jacksonville since 1966.
Contact Him at: www.RevivalPartners.net or  ForRevival@aol.com
Editors Note: Please help us continue to get this word out for free- No amount is too small- Thanks for your generosity! DONATE CLICK HERE